250-479-8585

Fax:250-479-8585

Toll Free 1 877-479-8585


4754 Elk Road
Victoria, BC
Canada V9E 2E6


0-479-8585
F
SBX IP 320

At station 100:

The system must be in Programming mode. To enter programming mode

Press the [TRANS/PGM] button and dial * #. A confirmation tone will sound.
Press the TRANS/PGM button.

Dial 178
Press the Line 1 button (usually the line 1 button)

Dial in the Hour/Minute (eg 1130)

Press HOLD/SAVE

Pick up and hang up the handset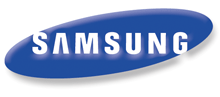 Time/Date changes

The system must be in programming mode to change the date and time
With the phone idle press Transfer, dial 200,

the display will say ENABLE CUST PROG, PASSWORD, dial password 1234.
The display will say ENABLE CUST PROG, DISABLE, press 1 to enable.

Press Transfer, Dial 505
Enter the day of the week
Enter the Month
Enter the day of the month
Enter the year
Enter the hours
Enter the minutes

W,0=Monday -6= Sunday
MM,01-12 = month
DD,01-31=Day
YY,05-99 year
HH, 24 hour format
MM, minute
Press Transfer when complete


Want the ultimate in flexibility...the ability to create your own, professional sounding on-hold audio at a moment's notice? Then OHP 6000 is the solution you've been looking for.
more...


Professional "Voice Over" Services

$99!!